Welcome to AppliChrom
AppliChrom supplies you with professional HPLC chromatography products for a variety of applications including GPC of polymers, biopolymers and degradation products. AppliChrom's headquarter is located in Oranienburg near Berlin – the historical town where Prof. Friedlieb Ferdinand Runge invented paper chromatography in 1850.
Chromatography Media
UHPLC/HPLC columns, SEC, GPC, RP, NP, HILIC, ion exchange chromatography, ion exclusion chromatography, special chromatography solutions for small and large molecules, biopolymers, technical polymers, polyelectrolytes, condensation products as well resins and degradation products. Look to our product list or into the application list to find a suited solution or an inspiration for your task.
Direct end users service
For specific requests of HPLC and/or GPC/SEC applications we are glad to assist you as a professional chromatography user. Many things can become easy – it is important to talk about this in detail. You can count on more than 20 years of relevant experience on each of our staff. Please do not hesitate to contact us!
original quality

Made In Germany
The branded AppliChrom products are manufactured exclusively in Germany. We not only produce chromatography columns, we also produce chromatography particles in our own works.
AppliChrom products allow you to get reliable and reproducible results. All this makes AppliChrom important for an economic workflow at the customers' site.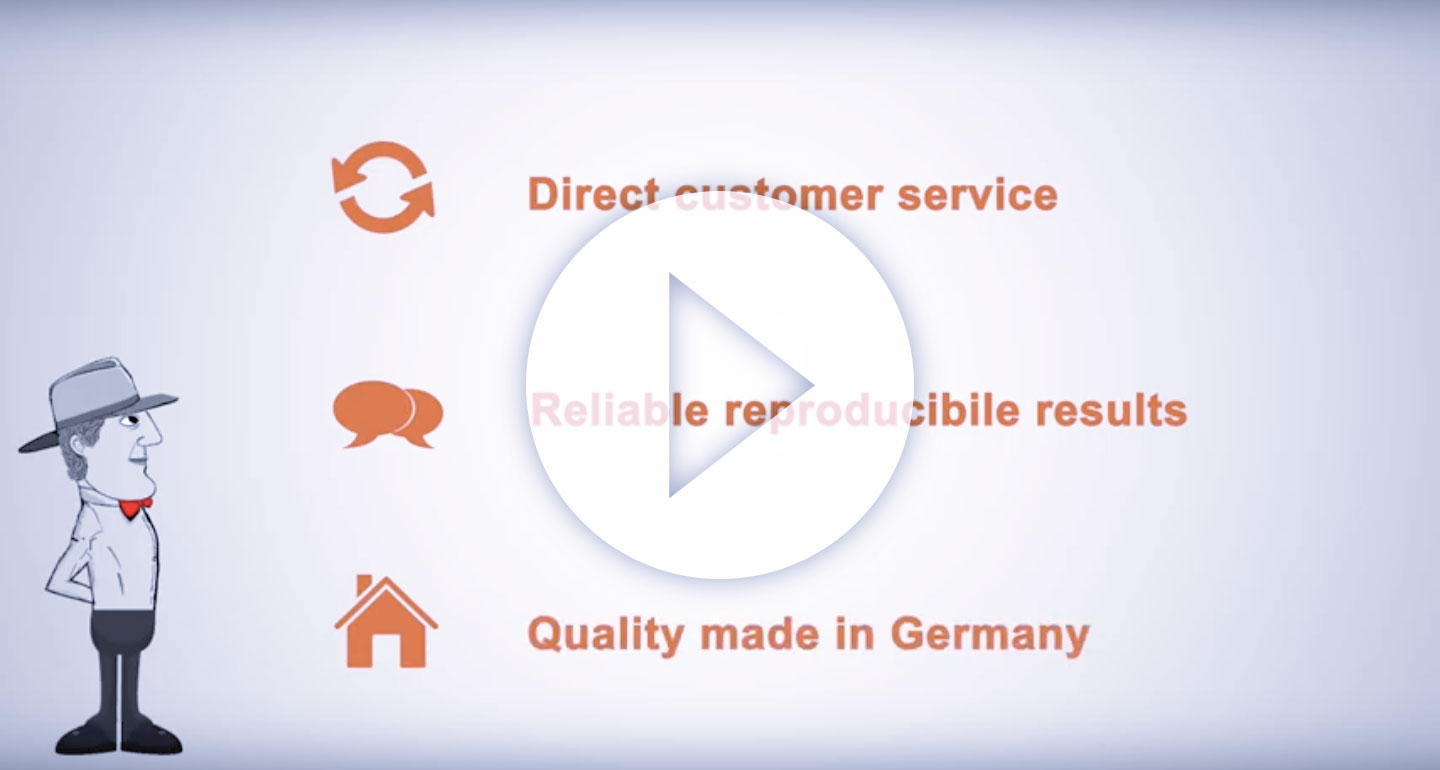 Applichrom Image Video
Watch the Applichrom Image Video on YouTube. The video will open in a new window and you will be redirected to YouTube.