About Us
AppliChrom team and customers grow together by supporting chromatographers in actual challenging and often difficult separations. You can count on AppliChrom with its own production site for chromatography media, columns and applications and more than 50 years of HPLC/GPC experience at the traditional historical place where 1850 chromatography was first invented by Professor Runge (Dipl.-Ing. (FH) Susanne & Dr. Christian Dauwe).
13 Reasons for AppliChrom
1) We take it personally
Especially the support of our customers. From the analytical question up to the chromatographic process we discuss and accompany you on the way to your chromatographic result.
2) Application and Technical Support from one Source
As your chromatography partner we organize and look at the whole chromatographic process – also under optimal use of the HPLC/GPC/SEC-devices already in use.
3) Increasing Quality
You are looking for the best way to get your optimum chromatographic result in HPLC, GPC or SEC. We do not only offer high quality and highly reproducible products for high resolution and lifetime, but also a suitable consultation to your individual chromatographic task.
4) Saving Time
Chromatographers who start developing a method have to finally produce a reliable method that give complete information about all components of interest from a sample. Maybe the method has to be compatible to different kinds of chromatography systems or environments later – taking these aspects into account from the beginning saves much time and cost for our customers. Our product specialists are glad to assist you from the beginning of a project to make you successful.
5) Experience
AppliChrom's experience of own production of chromatography media, columns and applications (HPLC, GPC and SEC) allows us to support you with the background knowledge of the chromatography media producer with staff having more than 50 years of relevant experience.
6) Individual
From the beginning of your request we integrate your individual wishes, ideas and needs into the support to your optimal chromatographic solution. Resolution, selectivity, compatibility to existing systems, time saving or all of this – please ask us. AppliChrom has own application laboratories, own manufacturing capacities and own development unions to support you with your individual needs.
7) Innovative
AppliChrom chromatography media are typically based on special customers' needs that were covered via the AppliChrom development process unit finishing with the process validation to high end products that are available now for your reliable product solutions. Thus many very unique and powerful solutions are offered now for HPLC, SEC and GPC by AppliChrom.
8) Reproducibility
AppliChrom works at the headquarter Oranienburg has its own quality control laboratories, the production of chromatography columns in small and large series but also units to produce chromatography media in small scale and for larger bulk amounts. The quality of each batch and each column is controlled to ensure the highest level of reproducibility, column for column, batch to batch and year after year.
9) OEM business
AppliChrom supplies well-chosen OEM customers with individual chromatography bulk or column lines. The production also contains customized lines for special needs. You do not find these products necessarily in our public catalogue. If you have a special need – please speak with us.
10) Chromatography – Origin from Oranienburg, innovations from Oranienburg
Maybe it is interesting for you when and where chromatography was invented. It was in 1850 in Oranienburg where professor Runge invented, published and commercialized chromatography products first in the world – it was an early form of paper chromatography – he called it: "Bilder die sich selber malen" known also as Runge pictures. These are the roots of chromatography and the heritage of Oranienburg that we develop here at Oranienburg to innovative high end products to support you with your specific chromatographic solution.
11) Made in Europe
AppliChrom brand products are quality products made in Germany, coming from Oranienburg located in the Berlin region. Surrounded by several universities and institutes dealing with live and material science we get a continuous input of actual scientific challenges to get inspirations for needed new high end products. Anyway we are glad to hear what AppliChrom can do for you.
12) Carefree
Chromatographic separation should not be an adventure for the customer. We serve you from your request with the needed individual assistance in the beginning up to the after sales service/consultation.
13) Satisfaction
At the end AppliChrom´s goal is to only have satisfied customers. This is our endeavour.
AppliChrom® Application & Chromatography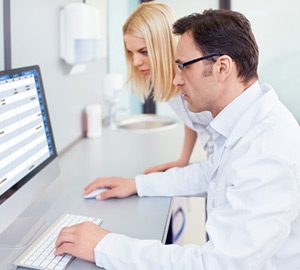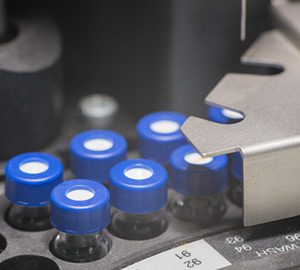 AppliChrom's core competence is the development and production of high quality liquid chromatography media in analytical and semipreparative scale. For this reason AppliChrom is using different reactor lines for producing several unique kinds of chromatography media. Especially for chromatography (HPLC, SEC, GPC) of biopolymers, oligomers, degradation products, fermentation products AppliChrom serves its customers with a unique product line.
AppliChrom branded products are quality products "Made in Germany", these products are developed and produced in Germany and are submitted to a strict high class quality control.
The headquarter of AppliChrom is located in Oranienburg near Berlin. Oranienburg is the town where Friedlieb Ferdinand Runge invented the early form of paper chromatography in 1850.
Analytical chromatography is a process of separation, quantification and identification of chemical or biological compounds. Chromatography is used e.g. for research and analysis of food, drinks, pharmaceuticals, metabolomic processes, material sciences, environment and chemicals.
With our more than 5.000 products we supply chromatography columns (HPLC, SEC, GPC) for all current applications.
Therefore, numerous institutes, universities, manufacturers, as well as our other customers appreciate the high quality, lifetime, reproducibility and reliability of AppliChrom products.
We extend our program steadily with new own chromatographic developments which fulfil the special demands of our customers to secure an economic workflow at the customers' site.
We are also glad about your inquiry!
Important facts about AppliChrom
Founded: 2006, first market presence in 2009
Company founder: Dipl.-Ing. (FH) Susanne Dauwe
Research, development and chromatography applications: Dr. Christian Dauwe
Products:
Silica- and polymeric based liquid chromatography media (HPLC, GPC, SEC)
HPLC-columns – C8, C18, HILIC & hybrid, ion exchanger and ion exclusion columns and media
Special easy to use HPLC columns for sugars, alcohols, acids (HILIC, ion exclusion, ion exchangers)
SEC/GPC columns for water soluble biopolymers
SEC/GPC columns for organic soluble polymers
HPLC, SEC, GPC methodscreening and development
OEM-production
Order synthesis of chromatography media